Create Eye Catching Video or Any High Impact Digital Media With The Ultimate Digital Media Templates Library!
Get Unlimited Access & Downloads to One of Largest Digital Media Templates Library for a One Time Fee and Create Unlimited Unique Videos, Slideshows, Promo Materials and Many More Easily.
Get Unlimited Access and Downloads to one of biggest ever growing digital media templates libraries.
Massive library boasting tens of thousands digital media animation slides and templates such as video templates, presentation templates, social media ad templates and much more.
Ultimate versatility, everything is editable using PowerPoint!
No recurring fees, during this introductory launch you can get unlimited access and downloads for a one time price!
Introducing SuperPowerPPT:
SuperPowerPPT is a Massive Library of Ever Growing Tens of Thousands Digital Media Slides and Templates that Comprise of Creative Video Templates, Impressive Animated Slides, Stunning Presentation Templates, Social Ads and Many More that allows you to create Amazing Videos, Presentations, Social Media Ads, Slideshows and Various Digital Media easily Using Software That You're Familiar With!
How SuperPowerPPT is Awesome?
The SuperPowerPPT library offers tens of thousands of digital media animation slides comprised of video templates, presentation templates, social media templates, slide show templates, multipurpose animation templates, and so much more that you can use to create all sorts of unique digital media!
No need for expensive or complicated video and graphic software. All the animation slides and templates in the SuperPowerPPT library are customizable using the versatile and powerful PowerPoint software or you can also import them into Google Slide!
Reliability that you can count on! SuperPowerPPT was started back in 2014 and we have been adding new assets to the library regularly ever since to keep pace with the ever-changing demand of the market. With the SuperPowerPPT membership, you will be getting fresh new high-quality creative assets and never have to worry about running out of creative materials anymore!
Unlimited access and downloads. With the SuperPowerPPT membership there are no download or access restrictions. You will get full access to all the creative assets in the library regardless of where you are and when you want them!
Commercial rights included with your membership free of charge! With commercial rights you can use all these animation slides and templates to create various digital media for your clients without having to pay for additional licensing fees.
Continuously updated, we have been adding new contents since 2014 and will continue to do so toward the future. With your membership you will be able to access to all these new fresh contents too!
Create unlimited unique digital media! The SuperPowerPPT library is packed with all types of multipurpose slides and templates that allow you to create unlimited unique presentations, slide shows, promotional materials, social media ads, sales pitch, video campaign, webinar and many more.
CRAZY VALUES: Pay once and enjoy forever! During this introductory launch only, you will get unlimited access to the entire library for a one-time fee. This offer will be reverted to recurring once the introductory launch ends, so don't miss out!
SuperPowerPPT Library is VAST and Stocked with Ever Growing Video Templates, Presentation Templates, Enchanting Slideshow Templates, Various Animated Slide Templates and Many More.
If You Have Always Wanted to Create Eye Catching Digital Media that Will Mesmerize your Viewers, this is the Ultimate Membership FOR YOU that will Certainly Satisfy all your Creative Needs!
Preview Some of the Creative Assets You Will Find in The Library:
Ultra Creative Video Templates
Ultra Creative Slideshow Templates
Facebook Cover Video Templates
Instagram Story Templates
Instagram Video Ad Templates
Logo Animations, Sides Set & Many More
And many more! Above is only a TINY Glimpse of what you will get in the library. There are Tens of Thousands Animation Slides That Comprise Of Hundreds Over Templates, Below is a list of Different Type of Templates You will Find in the Library:
With the Huge Library of Creative Assets, You Can Create Gorgeous Videos, Presentations, Slide Shows, Promotional Materials, Social Media Ads, Sales Pitches, Video Campaigns, Webinars and Any Digital Media you can think of easily using PowerPoint or import them into Google Slide!
Everything is Readymade For You, all It Takes is Edit, Mix and Match… it's Literally a Walk In the Park!
What you Can Create with the SuperPowerPPT Membership?
And don't forget the amazing values you will get. You literally will save thousands of dollars by getting unlimited access and downloads to all these premium animation slides and templates PLUS you also get access to all the new assets that we will be releasing regularly in the future for a one time low affordable price!
SuperPowerPPT is easily the Best Digital Media Templates Membership Out There, Offering Unbeatable Values. With What The Massive SuperPowerPPT Library Has to Offer, you will be Spoiled with Humongous Choices of Creative Animation Slides and Templates that allow you to Easily Create all Sorts of Digital Media that will Awe Your Audience!
And for a limited time only You Can Join SuperPowerPPT for a Onetime Fee, That's Right No Recurring Fees Ever! You Will Get Get Access to Tens Of Thousands Animation Slides And Templates that comprise of Video Templates, Animated Slides, Presentation Templates, Social Media Ad Templates, Sideshow Templates, Slideshow Templates and Many More. Plus the library is updated regularly with new fresh contents and as a member you get access to them too!
Don't forget this is a limited time only offer and we will revert to recurring model at anytime once members quota has reached.
Get Unlimited Access & Downloads to this Massive Digital Media Templates Library Now!
Limited Time Offer: Unlimited Access & Downloads For a One time payment, No Recurring Fees! (We will revert this to recurring model at anytime once members quota has been reached)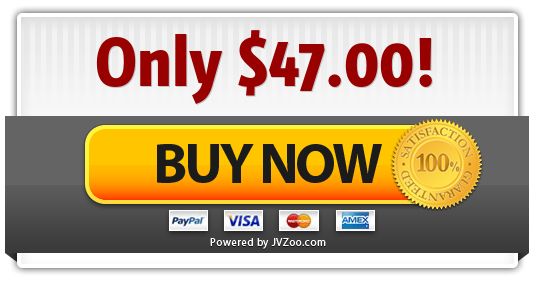 Remember SuperPowerPPT Membership is truly MULTIPURPOSE, with a Onetime Incredibly Low Fee you are getting access to a MASSIVE ever-growing library of diverse digital media templates that allow you to create any digital media you want. You do not need to have multiple software to create different digital media anymore, all you need is SuperPowerPPT Membership!
MUST READ: Important Notes regarding importing into Google Slide.
Although you can import our templates into Google Slide but please note that due to limited features offer by Google Slide, most of the animations and transitions will not be imported. And Google Slide also doesn't support export to video feature so you cannot export the finished work into video. You can only use Google Slide for creating presentation and not creating videos.
Is this a cloud based library?
SuperPowerPPT is a massive cloud based library with all the slides and templates attached with tags, keywords and sorted into organized browse-able categories. You can access the assets at anytime and from anywhere you want. Plus new assets are being released on a regular basis and as a member you get access to them too.
Do I get to access everything by joining as a member?
Yes absolutely, you get unlimited access and download to everything for a onetime payment and no recurring fees ever during this promotional period.
What software do I need to edit these animation slides and templates?
You need PowerPoint to edit these slides and templates; PowerPoint 2016 and above is recommended however you can still customize most of the templates with PowerPoint 2010. These templates will also work with PowerPoint for MAC. You can also use these animation slides with Google Slide but please note that due to limited functionality offer by Google Slide importing them into Google Slide will result in loss of animations and transitions.
What license will I get with the assets?
You will receive commercial rights which permit you to use the assets for any of your personal or commercial project. You can also use the files for your client's project, but you cannot resell or distribute the assets.
Do you add new assets to the library regularly?
Absolutely, new slides and templates are added regularly to the ever growing SuperPowerPPT library and as a member you will have access to all the new fresh contents too.
Important refund information.
Please note all refund must done through JVZoo.com not PayPal. If you want to request for a refund
please open a support ticket
at our helpdesk. If you open a dispute on PayPal it will only delay the entire refund process and it can take up to weeks or even months to get the refund processed.
Copyright © 2020 SuperPowerPPT.com